Top o the mornin to ya my lovelies! It's FRIDAY!! Woohoo!! For my Fluffy Friday I'm linking up with the beautiful Kenzie over at
Chasing Happy
! What is happiness? Well with the week I'm having, I wasn't sure it was possible... But there is so much for me to be happy about! SO MUCH! THIS POST IS SO FLUFFY!
*Actually getting to teach First Aid today!
*Starting a new job on Saturday!
*My best friend is ENGAGED!! Natalie over at
Beauty and Brains with Brown Eyes
FINALLY got the question popped (after 4 years!). She said yes, of course! Swing by and tell her congrats!
*Pink Lemonade Hand Sanitizer from Bath and BodyWorks (it's got glitter in it!)
*Carlos and I finally making things officially official! He's like, totally my BOYFRIEND ya'll! AHHH!!!

Aren't we adorable?

*Sweet phone calls at 6:30 in the morning from said boyfriend just to say good morning :)
*Subway turkey sandwhiches.
*Blog comments.. Seriously.. Nothing makes me smile wider than a heartfelt comment..
*Suave Powder Fresh lotion... It smells like HEAVEN!
I look thinner than normal! Woohoo!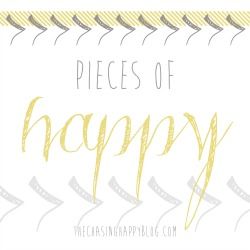 What makes you happy?
Do you have any fluff for this rainy ass Friday?
Share it with me!