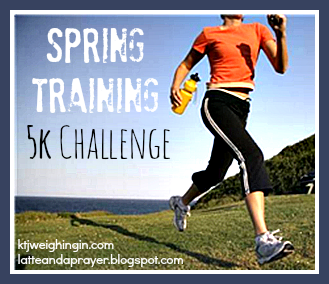 Goooood morning lovelies!! It's Tuesday... I'm tired... And completely unmotivated. For the last couple days I have put on my work out clothes, laced up my shoes, and have NOT gone on a walk/jog. At all. When I walk/jog, I usually do so at night.. I leave the house about 8:15pm and I'm home by 9:00pm to shower and relex.
I need to get my rear in gear, but my motivation seems to have gone AWOL. I can't find it.. I've looked everywhere. I've become complacent and I'm fighting with myself. My inner skinny girl yells at me to get off my arse and go exercise. Then my inner fat girl feeds her a cupcake and she shuts up.. It's an internal struggle and it's making me tired!
Last night I was called away on an EMS call... Poor little girl fell off a trampoline and broke her arm. It was ugly. Sunday night, I was on doggy duty while my parents went grocery shopping. I know I live in a small town where the crime rate is relatively low, but I don't like going for my runs/walks when no one is home. I exercise outside, usually after dark. I just feel safer if I can let someone know where I'm going. They know my route in case something happens and they know when I come home. Maybe a tad paranoid, but I'd much rather be safe than sorry.
I find my utter lack of motivation very frustrating. I'm also more tired than normal... Like, I'm sitting here at work trying not to fall asleep on my keyboard. I've had breakfast, I'm sipping on caffiene, and I fell asleep around 11:20 last night. Maybe I need to sleep earlier tonight. Or catch a nap on the way home. I'm so tired and its frustrating!! Maybe the time has come to pop a Benadryl and really sleep. I can't keep zombie-ing on like this...
Going back and re-reading this before I post... Dear Lord my thoughts are everywhere... The lack of sleep must be messing with my attention span.
iPhone screen shot... Squirrel!