Thanks to my dear Laurie over at
Lulu and Daisy
, I think I may have found a new link up... This is something I struggle with, given the whole depression thing. Small things make me happy, so why not recognize them? This entire week has been a struggle, so I'm really hoping that things get better.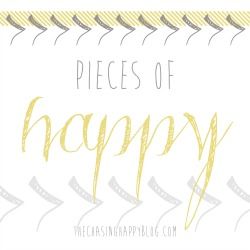 I got to snuggle with see my boy this week! I had to get new tires on Damon and get his inspection done, so I took the day off work. Carlos had the day off too, so we got to spend some time together.

I had a pretty fantastic birthday on Wednesday.

Carlos let me borrow one of his hoodies when I went home on Tuesday... He ain't getting it back!

Sonic diet green tea.. It's an addiction..

Shopping for new running shoes with my best friend :)

Sweet text messages from my brother (he actually remembered my birthday!)

Walking 8 miles this week.

Having awesome conversations with my seniors this week during the Econ class I was subbing in

One of my BFFs from high school helping me get a summer job

Finishing up a job application for a school that I REALLY want a job at..
I'm working on being happier... I know that a lot of my mood is due to the lack of Prozac. Bleh.